This is a Progressive Web App (PWA), which provides help and support for new home owners from their mobile phone. This handy resource includes How To Videos, FAQs, Useful Contacts and access to an Occupant Portal. 
Install to your mobile phone by scanning the QR code and following the instructions. Note: access the the Occupant Portal is restricted to BOKLOK UK new home owners.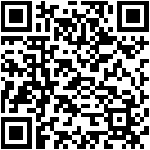 After Build Ltd have their own mobile app Managing Your New Home which gives access to a range of property developments who use their services. This is a native app, designed and built on the
Eazi-Apps
platform.